Broadcast Equipment Finance
With the rapid pace of progress within the world of broadcast and television equipment, deciding whether to buy or lease is one to consider seriously.
All broadcast companies and freelance cameramen need to find the most cost effective solution to ensure their equipment is working for them financially. Hire purchase, lease hire or unsecured loan - they all have their benefits.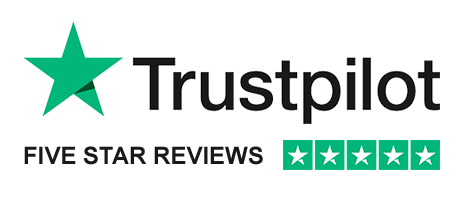 "I have worked with Pegasus Finance for some time now. Initially they were providing finance options for my customers, now they have helped my business grow with a business loan. Couldn't praise them highly enough. First class service. Thank you."
Finance for Freelance Cameramen
Hiring broadcast equipment is sometimes the easiest path to the latest cameras and lens, etc. but is it financially sensible hire rather than purchase?
For many freelance cameramen the thought of buying expensive cameras and lens from the outset of their career is unthinkable, so hiring may be the option that springs to mind. You are likely to has access to the latest format equipment, but you will pay dearly for that and, do you need it?
Finance Benefits
Broadcast Finance £5,000 – £350,000
Interest rates from 4.0% pa
No early settlement penalties
Loans for any broadcast equipment
Secured & unsecured options
Paying For Itself
Irrespective of whether you are hiring or planning on purchasing you camera equipment, it needs to pay for itself. The primary reason for buying a camera kit should be because it is more economical than hiring.
When you hire equipment you will commonly have the latest technology at your disposal but do you actually need to pay for that? The first thing to consider is what formats your clients most commonly request, there is no need to pay for technology which is not demanded. Can you produce the same quality of work with a camera a year or two old?
If so, financing camera equipment may be a financially sensible option. With exclusive interest rates we can offer broadcast finance solutions over 1 to 5 year terms, making monthly repayments affordable. Pegasus Finance are able to arrange funding for broadcast equipment of any type, age or value, either buy a hire purchase agreement, lease or unsecured loan.

Good Reasons To Use Us
Long established & respected finance broker
5 Star customer feedback
Regulated and approved by the FCA
We compare the finance deals, so you don't have to
We often approve applications others have declined
Competitive interest rates
Best Broadcast Finance Options
The vast majority of finance for cameras and lens we arrange are either hire purchase or unsecured loans and yet lease finance agreements are available. One advantage of lease finance is that no VAT is paid at the time of purchase, instead VAT is added to each monthly instalment. This obviously reduces the cost of purchase initially but is instead spread over the term of the agreement.
Hire purchase and unsecured options will commonly cost you less in the long run but you will need to pay VAT at the time of purchase. In some circumstances we are able to offer VAT holidays for 3 months, giving you the opportunity to reclaim the VAT from HMRC before actually paying it out.
In the case of hire purchase and unsecured loans, once the last monthly repayment has been made, you will be the legal owner of the equipment. At the end of a lease finance agreement the finance company will be the legal owners of the goods but you will have the opportunity to purchase it outright for a nominal fee or you can continue renting it or return it to the finance company.
Equipment Refinance
If your business owns machinery, equipment or vehicles that are fully or partly paid for, then why not release capital from them to use in other parts of your business?
Equipment refinance can be a great way of unlocking cash, based on the value of assets you already own, in turn providing additional working capital.
Pegasus can refinance a wide range of assets and equipment including anything from vehicles to cameras and IT. So long as the asset still has a reasonable value then there is every chance that we can help you raise the funding you require.
Providing a lender security in your equipment is very reassuring and means the chance of acceptance is much higher than other forms of funding, so even if you have been turned down by your bank this should be a good option for your business.
Fast And Tax Efficient
Providing the asset has a reasonable value and you can prove you own it, refinancing your equipment is a fast way of releasing money tied up in your business.
An initial decision in principle can usually be obtained within a few hours and pay out can be received in 24 hours.
Refinancing is also generally 100% tax deductible and your accountant should be able to offset the payments against your current tax liabilities.

Flexible Business Funding
Cost effective financial solutions without the delays and hassle traditionally associated with business finance.