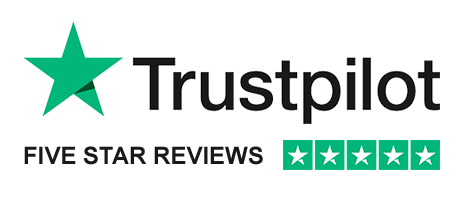 "I have worked with Pegasus Finance for some time now. Initially they were providing finance options for my customers, now they have helped my business grow with a business loan. Couldn't praise them highly enough. First class service. Thank you."
Commercial Finance & Business Loans
Pegasus Finance has a long established history as being a versatile and innovative finance broker. In our eyes the UK asset finance industry is very traditional, slightly 'stuck-in-the-mud' which we are influencing with our streamlined, customer focussed approach.
Using our expert knowledge, strong relationships and seamless processes, UK customers are benefiting and securing crucial funding to advance their businesses. Our cost effective business loans are available for pretty much any purpose from coffee machines to combine harvesters, lathes to loaders.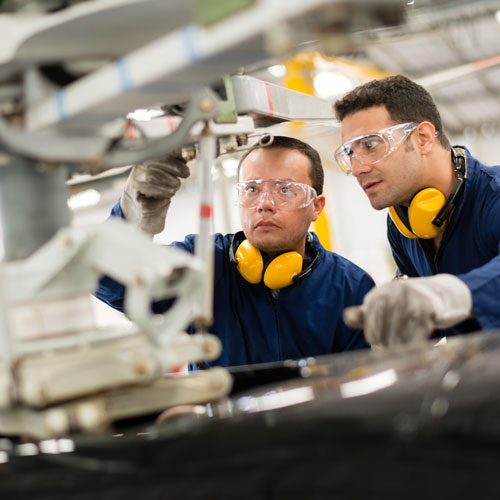 Key Finance Sectors
Engineering Equipment
Logistics / Transpotation
Medical Equipment
Hire Purchase Agreements
Hire Purchase (HP) is a type of asset finance where you, as the customer, pay fixed monthly instalments over an agreed period of time. At the end of this period you are the legal owner of the asset. Hire purchase agreement are available up to £2 million.
Rather than renting the asset, a Hire Purchase agreement means that you buy the asset and then pay for it over a period of time, exactly the same as how a consumer would purchase a car. You will have to pay the VAT at the time of purchase but if VAT registered this will obviously be reclaimed in your next VAT quarter. In many instances we are able to offer a VAT deferral period of 3 months so you are not out of pocket for any length of time.
Is Hire Purchase (HP) right for your business?
There are a few factors you need to consider before deciding upon taking out a Hire Purchase agreement;
Do you need the asset long term?
Hire Purchase terms are usually between 1 and 5 years (your choice). At the end of the agreed term and you have made the last payment, you will own the asset outright. Therefore, if you intend on keeping the asset for a long period this is a good option to consider. If you only need the asset for a few weeks or months, perhaps a lease agreement may be more sensible.
Will the asset be out of date in the near future?
You should assess whether there will be an updated version of the asset in the near future. For example, in manufacturing, having state-of-the-art equipment is a significant advantage "" while having the latest model of van might not be so crucial to your business.
Will the asset depreciate?
Depreciation may be a consideration to bear in mind. If the asset you are purchasing is likely to depreciate rapidly, you may be better off leasing rather than owning it at the end of the term.
Can I offset the cost of monthly repayments?
With a Hire Purchase agreement, you will be able to put the full purchase cost of the asset onto your balance sheet at the time of purchase. You may also be able to offset the interest element of the monthly payments and some depreciation of the asset. Speak to your accountant for their point of view.

Good Reasons To Use Us
Long established & respected finance broker
5 Star customer feedback
Regulated and approved by the FCA
We compare the finance deals, so you don't have to
We often approve applications others have declined
Competitive interest rates
Unsecured Business Loans
Unsecured business loans are an extremely versatile form of funding you should consider, in certain situations an unsecured loan may be the most suitable funding option.
From a cash injection to funding the purchase of machinery abroad, unsecured loans are available from us even if you've been turned down by your bank. Loans of £5,000 – £350,000 are available without the hassle traditionally associated with commercial secured finance option. We have the technology and skilled team to receive an application, approve it and fast track the funds directly to your account within one day, leaving you to concentrate on running your business.
What can I buy using an unsecured loan?
As the name suggests, the funds would be 'unsecured' meaning that they are not associated with any particular asset. Our unsecured business loans are available for any legal business purpose with the exception of arms dealing, pornography and money lending.
Why choose an unsecured business loan?
Versatility. With unsecured business loans available of £5,000-£350,000, you may wish to borrow funds to refit a retail premises, purchase plant machinery from abroad or buy additional stock, so long as it's used for business purposes, we'll lend you the money.
What is the longest term for an unsecured loan?
We offer loans over a period of between 6 months and 5 years. Funds are paid directly to your bank account and then monthly repayments are kept to an agreed amount over the term of the loan.
Company Status
Limited Company
Limited Liability Partnership
Sole Trader
Commercial Loans
Finance Lease
Hire Purchase
Unsecured Loan
Balloon Payment
Finance Lease Agreements
An extremely popular way of funding a business asset is by arranging a finance lease. The finance company will purchase the asset and then effectively rent it back to your business for the duration of the agreement, at an agreed monthly retal.
What can I buy using a finance lease?
A finance lease is not just restricted to vehicles and can be used to purchase just about any kind of business asset that you can think of. This makes it a very flexible and affordable way of funding your business machinery, vehicles or pretty much any asset.
Why choose a finance lease agreement?
Upfront costs are usually minimal as the finance company will be purchasing the asset, they will also pay the VAT element of the purchase. Depending on your circumstances you may be required to pay a deposit at the start of the agreement, this will take the form of paying monthly rental payments in advance (anything between one and six months worth). VAT on the monthly payments can be reclaimed if your company is VAT registered and the remainder can be offset against your tax liabilities as an operating cost.
Can my business obtain a lease agreement?
This kind of business loan is available to limited companies, sole traders and partnerships, regardless of whether you are VAT registered or not. Exact monthly rentals are calculated based on the initial capital cost of the asset, the predicted residual value at the end of the lease and whether there is a final balloon payment at the end of the agreement.
Do I have the option to buy?
It is also worth noting even though this is called a lease most contracts have the option to purchase the asset for a nominal amount via a third party at the end of the agreement should you wish to. The alternative is to continue the lease at a vastly reduced rental or simply to return it to the finance company.
Lease or Hire Purchase
This is one for your accountant to advise upon. There are pros and cons for each, whether it's best for you to rent or own can depend on your VAT status, what you are purchasing and size of loan required.
Equipment Refinance
If your business owns machinery, equipment or vehicles that are fully or partly paid for, then why not release capital from them to use in other parts of your business?
Equipment refinance can be a great way of unlocking cash, based on the value of assets you already own, in turn providing additional working capital.
Pegasus can refinance a wide range of assets and equipment including anything from vehicles and machinery to printing presses and IT. So long as the asset still has a reasonable value then there is every chance that we can help you raise the funding you require.
Providing a lender security in your equipment is very reassuring and means the chance of acceptance is much higher than other forms of funding, so even if you have been turned down by your bank this should be a good option for your business.
Fast And Tax Efficient
Providing the asset has a reasonable value and you can prove you own it, refinancing your equipment is a fast way of releasing money tied up in your business.
An initial decision in principle can usually be obtained within a few hours and pay out can be received in 24 hours.
Refinancing is also generally 100% tax deductible and your accountant should be able to offset the payments against your current tax liabilities.